Bruny Island Indulgence Tour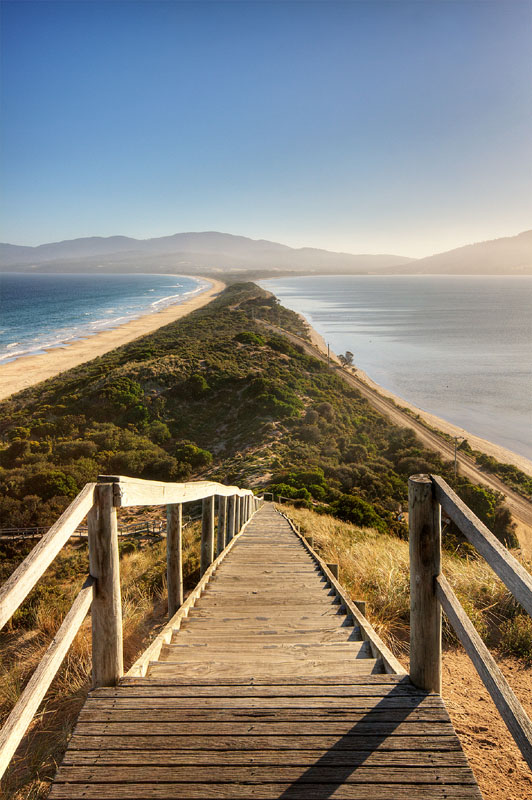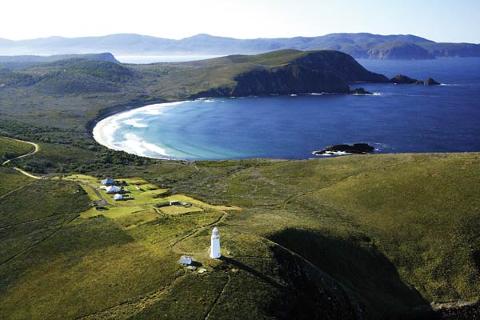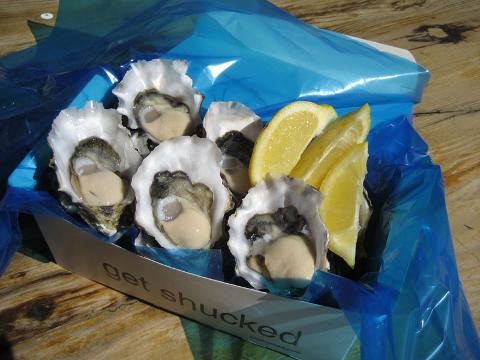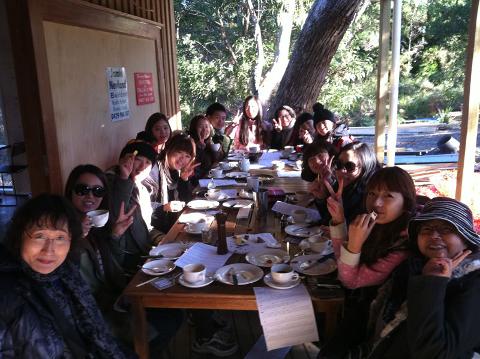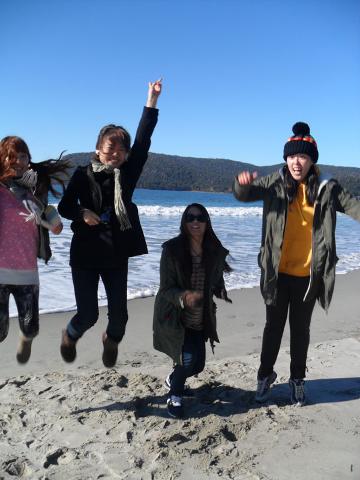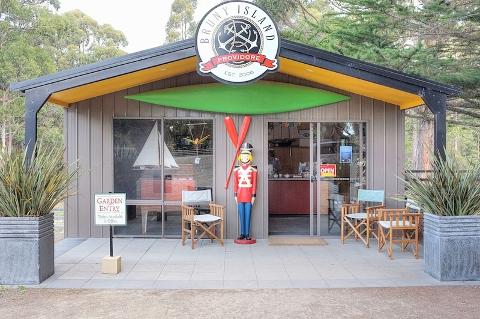 Duration: 9 Hours (approx.)
Product code: PC64FB
On this tour you engage and experience:

- Bruny Island Ferry -
Arriving at Kettering you board the ferry to begin the exciting journey over the D'Entrecasteaux Channel. As you glide across the protective waters you may spot an opportunistic fur seal waiting for a plump Atlantic salmon to escape from the nearby aquaculture pens.

- Get Shucked Oyster Farm -
This locally owned oyster farm produces the most exquisite pacific oysters which when eaten are like being kissed by the ocean. Learn how an oyster is cultivated to maturity and how to shuck an oyster to get that perfect looking shape on the plate.

- Bruny Island Cheese -
Taste some wonderful artisan cheeses produced by the passionate Nic Haddow (Gourmet Farmer SBS) who has travelled and trained in the great cheeses production areas of Europe. Nic aspires to produce a distinctly Tasmanian style of cheese by sourcing his ingredient locally. A luscious range of craft beers has been added to their production to make a visit to this site truly memorable.

- Bruny Island Neck -
Climb the stairs to the top of the neck to get a fantastic 360 degree panorama over the isthmus. The area is an important habitat for local fauna, including fairy penguins and short-tailed shearwaters.

- Hiba Fudge -
Hiba is the home of Island Produce Tasmania which produces fudges, truffles, sauces, chocolates, jams and gourmet foods which are distributed all over Australia. Explore the magnificent 25 acres of majestic English parkland gardens on the Hiba site. Rhododendron walks, perennial borders, a lake and follies descending to Bligh's Rocks and a magnificent secluded beach below. A factory outlet for the famous Bruny Island Fudge, truffles and chocolate products is situated in the parkland gardens of Hiba and it also has a selection of fine Tasmania gourmet products and gifts.
- House of whisky -
A great venue for our last stop of the day, there is probably no other venue in Tasmania with such a broad range of the state's finest single malt whiskeys. If you don't have time to visit all the distilleries, this is the perfect opportunity to taste them under the one roof in a gorgeous setting. Find out why Tasmania's fresh water supply and an abundant supply of highland peat can create superb whisky.

What to bring
The weather can be unpredictable in Tasmania and the evenings can be very cold. Warm jackets are whole-heartedly recommended.

Solid walking shoes for bush walks - they are relatively easy walks rather than hikes.

Cameras & phone chargers - there are so many photo opportunities. Tasmania is stunningly beautiful and you'd hate to miss that instagram opportunity.

A healthy enthusiasm for a lot of fun and amazing experiences and some of the best local produce you will taste.

Terms and conditions
All times are approximate and dependant upon conditions. All tours are subject to weather conditions and Great Expeditions take no responsibility for any cancellations, road or tour closures out of our control. We will wherever possible arrange alternate routes, tours and experiences for guests.
- All tasting fees and entrance fees are included (unless they are additional options and those additional costs will be advised).
- All other meals are at guests own expense.
- Dietary requirements are catered for with prior notice.
- Non alcoholic beverages are available.
- Private tours are flexible if small group has specific requirements.
- Minimum numbers of 4 persons per trip (otherwise a $150 supplement is charged for less than 4 persons).
- Air conditioned, small vehicle transfers.

- FULL PAYMENT IS REQUIRED 14 DAYS PRIOR TO DEPARTURE.

- FOR ALL BOOKINGS MADE WITH GREAT EXPEDITIONS THE FOLLOWING PENALTIES APPLY:

- FOR ALL CANCELLATIONS A 15% ADMIN FEE WILL BE CHARGED ON TOTAL TOUR AMOUNT

- FOR CANCELLATIONS BETWEEN 2-14 DAYS A 50% CANCELLATION PENALTY APPLIES ON TOTAL TOUR AMOUNT

- FOR CANCELLATIONS WITH LESS THAN 48 HOURS NOTICE OR "NO SHOW" A 100% CANCELLATION PENALTY APPLIES ON TOTAL TOUR AMOUNT.